Race Across Scotland nearly here (and looking back at the Cateran)
17 days until the Race Across Scotland, 214 (ish) miles coast to coast along the Southern Upland Way. This is what this year has been building to without exception.
But first.
Cateran 55
The Cateran was meant to be a training race, but after a good Fling I was obviously thinking it could go well. I started with sunnies and vest but without any modicum of spring in my step, thinking of the previous week's training and the Tuesday's mile reps session. Quickly there were 4 of us running in a group at the front, chatting and yo-yoing back and forth a bit.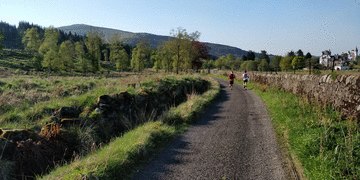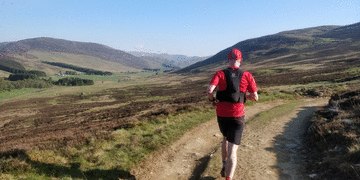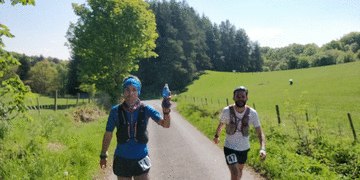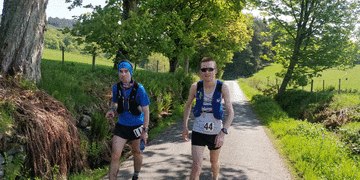 I was happy to land up at about 40k chatting with the group of 3 of us, at which point I accidentally took off when I realised we were walking on a flat, and didn't see anyone again. It turns out that I was able to basically push on at the same pace while it had been too much for some - quite a few people found the turn-around to hot weather that day hard going, and there seems to have been a high incidence of wrong navigation.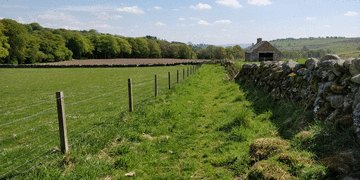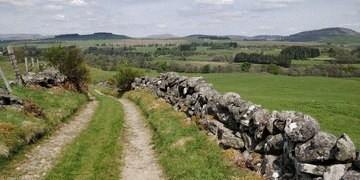 After some good running I started to feel it a bit, managed to trip on the easiest bit of terrain and find myself getting blood all over my white vest, and still finding the final climb draining. I ended up coming home first in just over 8 hours, about an hour ahead of 2nd place.
Heavy training
I've put in some solid training since the Cateran. After a few races the week after I've been focused on training, concentrating on (in priority order)
Frequent back-to-back long runs (with some elevation)
High overall mileage
Still include short races/parkruns/interval sessions
From Cateran+3
203km (Recce weekend - 50k Sat, 37km Sun, 43km Sun night)
152km (65km)
206km (51, 43)
113km
212km (34, 59)
193km (51, 40)
186km (33, 51)
242km (50, 61)
That's averaging 188km (117mi).
Some good long runs including some Munro-bagging outings, and some tough long runs after a decent parkrun outing.
And yeah, 242km last week (150 miles). That was enough to prompt a day off yesterday…
Race across Scotland
Now it's time to taper down and start obsessing about my race in the detail it deserves.