Still not running.
However as I finally got my bike into some semblance of shape, and cycling felt good, I've been getting out on the bike.
Riding for Pleasure
I got a few good rides in between Christmas and New Year (longest ride about 40k). In fact the weather was great, clear, crisp and cold, with lots of beautiful sunrises and sunsets.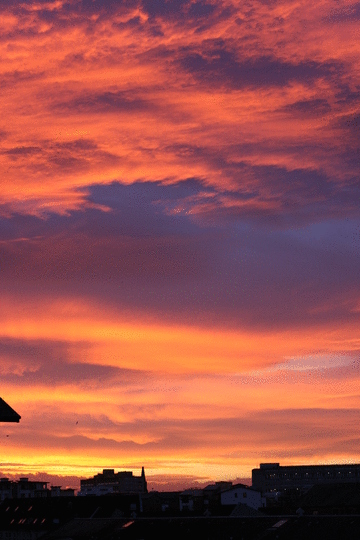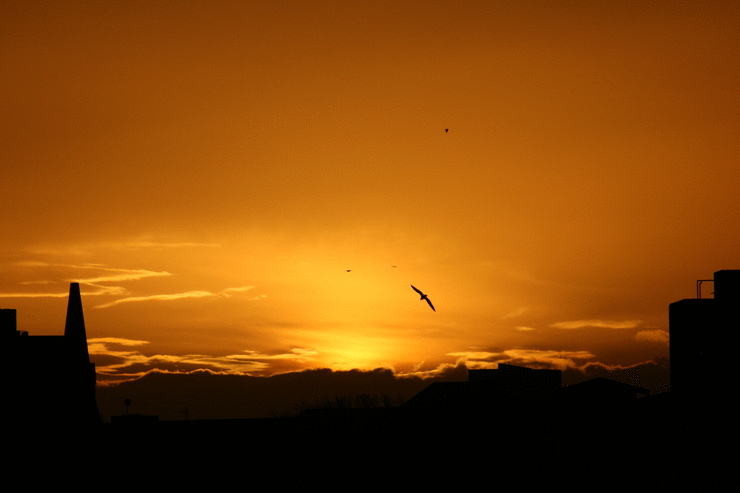 Went out to Cramond: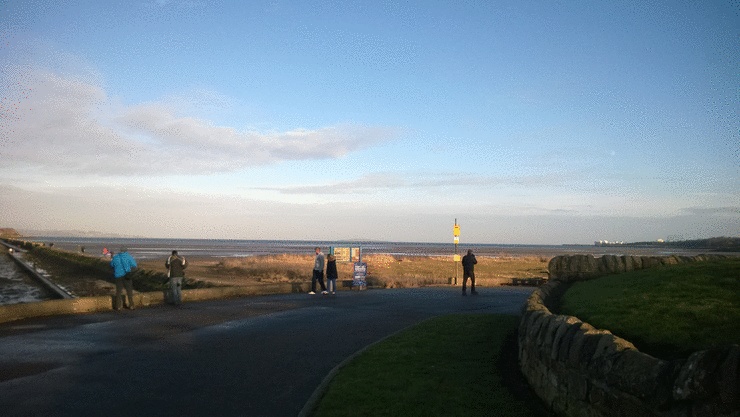 Down the coast in the other direction to Longniddry (via the pictured winding gear at Prestongrange Industrial Heritage Museum):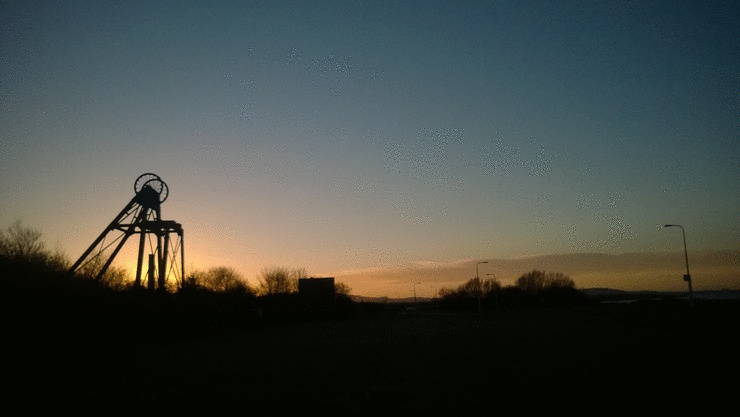 Riding by Necessity
The first week back at work was less nice though. Persistently windy, rain, snow, still fairly cold. I've gone back to biking to/from work and got a few slightly extended rides in on the way (just half hour rather than the 10-15 it takes direct, that seems long enough in the dark windy weather).
Standing around
This past Saturday I marshalled at the Great Winter Run around Arthur's Seat. This year it lived up to its name, with strong winds and snow. Fortunately my position was somewhat sheltered, though still cold standing around even dressed up, double gloves and all.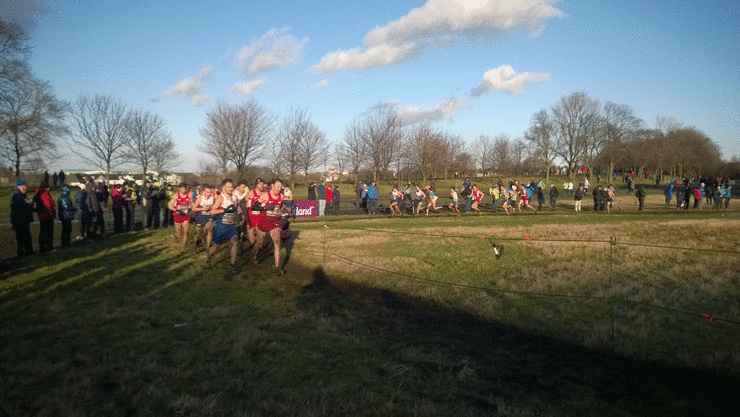 Afterwards I stomped about the mud spectating the international Cross Country event. It was great to watch, but in retrospect I was suffering quite a bit from standing around in the cold and particularly the cold wind. Possibly I was a little under the weather to begin with. Sunday was spent inside on the couch doing not much at all, fortunately seems to have left me refreshed for the week anew.