A high mileage week, some good sessions, and a 5 mile road race.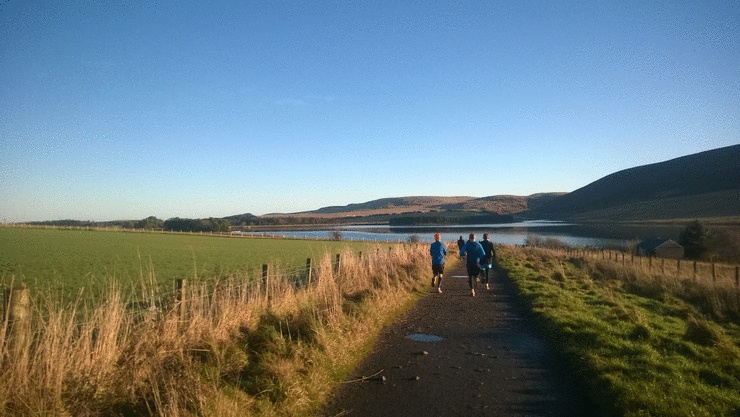 Monday
As some kind of make-up for my missed long run the day before my usual easy Monday became a 22k post-work run + lunchtime gym session (not necessarily in that order). Thus setting up the tone for a higher mileage week.
Tuesday Track
Track session: 2000m, 1600m x2, 1000m x2, 800m x2, 400m x2, 200m x2.
Not sure if I'm getting used to longer track sessions, getting better pace judgement or (probably) slacking off this session. In any case it felt like the longer efforts were a good steady pace and the 400m was decently quick, yet I was in OK shape to run home.
Thursday Meadows
Despite planning a road race for Saturday I was eager to do a decent Thursday session. Possibly too eager as I persuaded myself to slip into the first group.
6 x ~1:30 loops. Hard, all out effort, really struggling to hold on and falling right off the back. Then right into a 20 minute tempo, really dying for 5 minutes as the legs still burned, then getting more bearable (if not easy). Tough as a hard track workout.
GU5MRR
There was one thing missing from my list of 'freshly' updated PB's, a 5 miler. My one and only 5 mile race was the KB5 back in 2007, with a time of 31:22 (slower than my marathon PB pace!), so a PB would be basically automatic. The only other contender being the Black Rock 5, which isn't 5 of anything.
So I headed over to Glasgow for the Glasgow University 5 Mile Road Race. A 2 lap route around paths and pavements. I wanted to be sure to be under 30:00, and other than that just get in a good hard effort.
It was mentioned as being undulating, and shortly after the start as we drifted up a small incline I thought 'ha', easy. Soon hammering it downhill, and then a sharp corner practically cutting through a carwash… There were some very runnable sections, long straights with a slight gradient. Then the actual hill appears, a proper good little climb which actually felt good. I'm sure if you went out too hard it wouldn't the 2nd time around…
I was running at a decent effort, fairly sustainable and stretching out on flat sections, picking up places here and there. As the start/finish were not in the same place the 2 laps work out as 3.7k/0.5k/3.7k, for the 2 equal laps I ran 13:19, 13:07, for an overall 28:07. A decent effort, though slower than PB 10k pace.
Sunny Sunday
Almost missed my alarm this morning. Luckily I did, and despite feeling pretty sluggish got out for a decent long run getting up to the reservoirs to enjoy the lovely winter sun. Couldn't ask for better.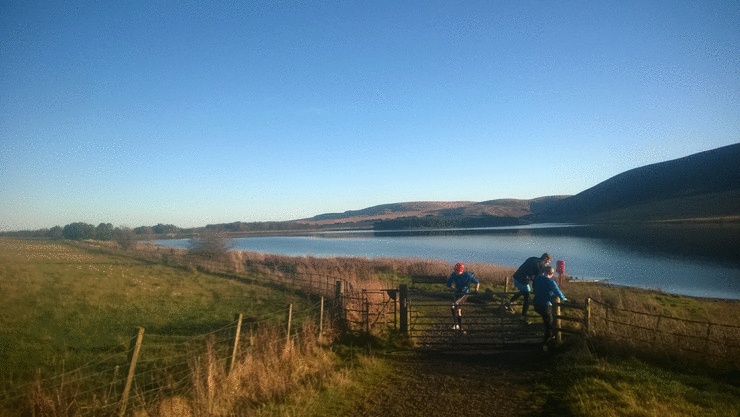 Couple of extra k at the end made a 100 mile week!