After the blip of last week, back to solid training, 2 sessions, a race and a long run.
Training
A couple of good sessions this week. Track session - bleep test (pointless) followed by 7x alternating 1000m & 200m. 1k's - 3:25, 3:25, 3:21, 3:20, 3:20, 3:21, 3:22.
Wednesday, decently semi-long run (for the time being.)
Thursday, 3x1mile around the meadows, 3x~150m, 1mile. Miles in 5:29, 5:27, 5:26, 5:29.
Friday was raining and a day off work. And I took a day off running! Hard to believe, I know.
Braids
The Braid Hills Cross Country race was the first XC race I ever went to, years ago. I ran it in 2007 in a time of 39:21. So I knew the course - it's a wide gravel track that climbs up the Braid hill, followed by some rocky single track downhill, and very muddy single-track the rest of the way, with only a few widenings for overtaking (2 laps).
The start is quite busy and congested, lots of elbowing and positioning. I got a bump from someone trying to avoid running through a puddle, which I found amusing considering the rest of the course. Immediately you're running uphill and attacking it at a harder effort than 6 miles would warrant, and for good reason - hitting the top of the hill, suddenly it's on single track. I went from lung-bursting effort to annoyance at how slow the 'queue' was coming downhill - it just takes one person to be cautious and everyone is stuck behind. Of course congestion of narrowing will slow things down too.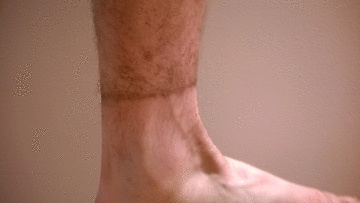 The rest of the lap is mud glorious mud, occasional widenings and a couple of open sections providing opportunity to steal a place or two with a sudden sprint, then back in line as it goes up and down, a chance to recover a little. A bit of a fartlek experience…
The 2nd lap was a little different in that the field was spread out. I had in mind that the top of the hill was the real finish - the narrow track and mud afterwards just being a case of maintaining position and not losing a shoe… Seemed to work out well.
A great race which I'd easily do again.